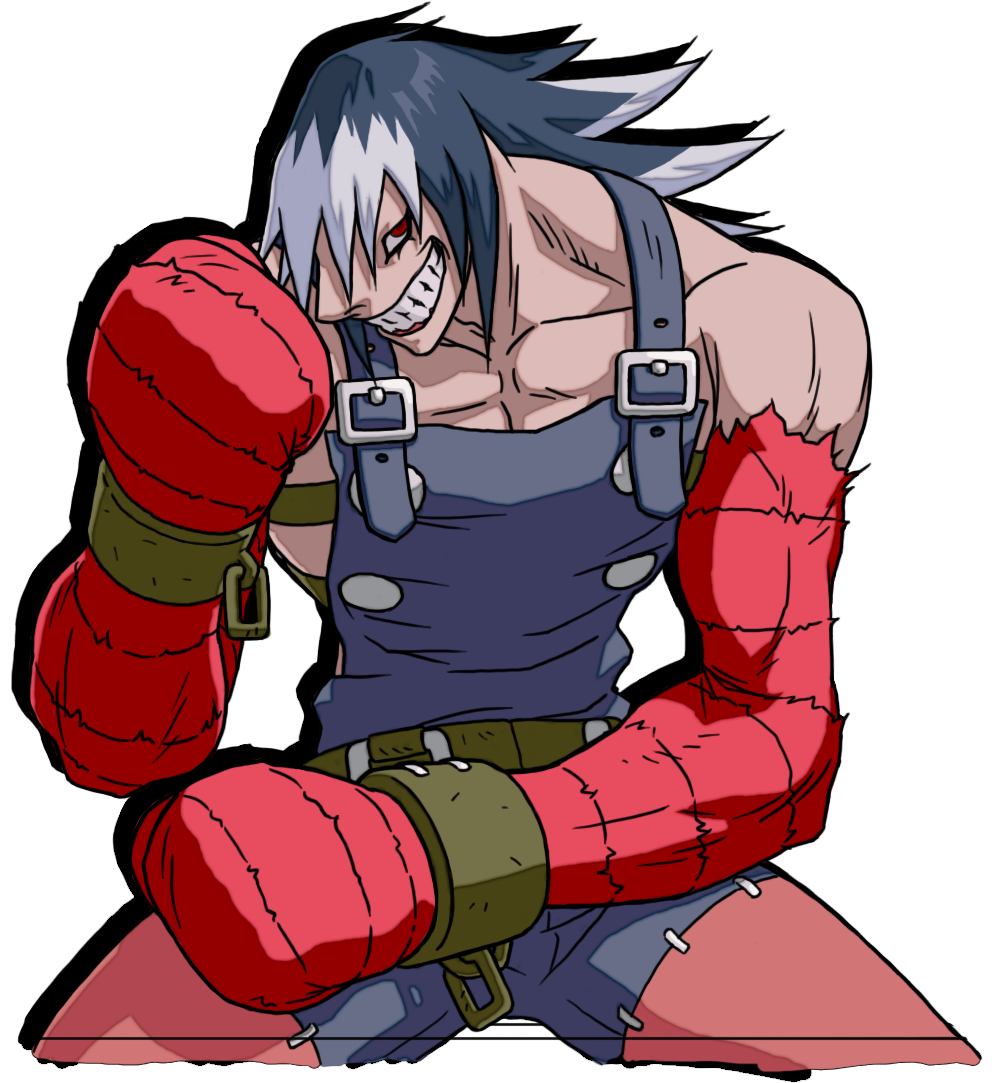 New character colors can be selected with the following buttons during you select your character.
●PlayStation®4/PlayStation®5/Steam: L2 ●Nintendo Switch™: ZL ●Xbox One、Xbox Series X/S: LT

There was laughter and the sound of beating something soft.
It came from an arena fenced by wire mesh on all sides. This was an illegal fighting event where humans could fight to the death, sponsored by a Middle Eastern oil sheikh.
A private tournament, you could still witness well-known fighters, former medalists, and professionals face off.

But the one who got the most attention was a giant brought in by a millionaire.
His victory was decided in a few minutes, seconds even, on the ring.
The millionaire was in a good mood from start to finish, as if watching his show dog win.
After winning the tournament, the millionaire and the giant hear from the oil sheikh that another illegal fighting tournament, the F.F.S, will be held. He personally invites him to participate, and it did not take long for the millionaire to reserve his spot in the tournament.



※When the character is facing right
LP = Light Punch, SP = Strong Punch, LK = Light Kick, SK = Strong Kick, D = Dodge
Command Normal
Bone Crusher
Special Moves
Dragon Fish Blow

Dragon Fish Knock

Earth Dive

Bank Riser

Bottom Scratch
Offensive Arts
Gills Shatter

Scale Out
Defensive Arts
Swordfish Counter
Critical Arts
Bite and Sap
Boost Dive
Meteor Dive
Note: When gloves break off, properties of Dragon Fish Blow, Dragon Fish Knock, and Gills Shatter change.