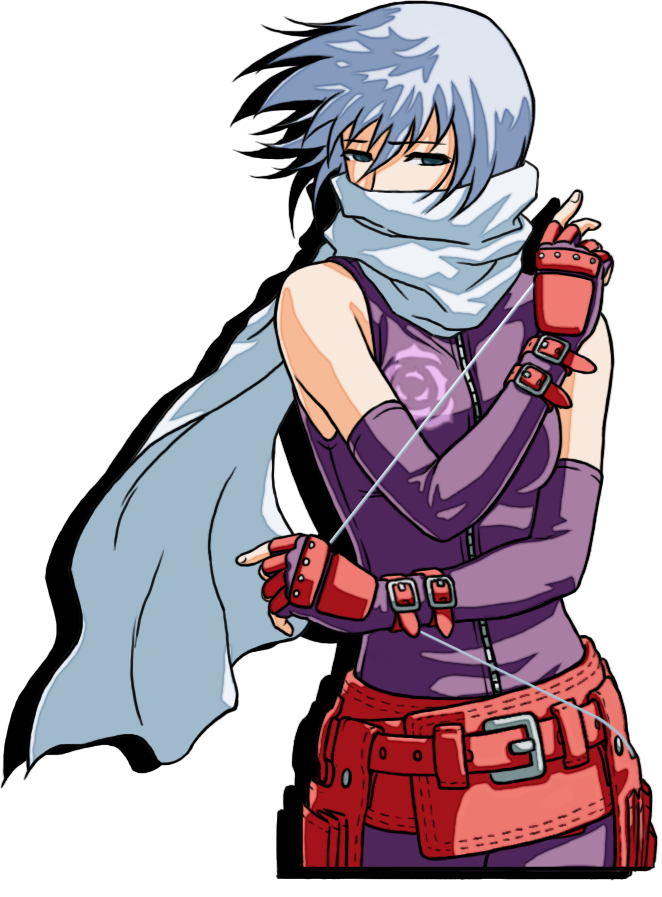 New character colors can be selected with the following buttons during you select your character.
●PlayStation®4/PlayStation®5/Steam: L2 ●Nintendo Switch™: ZL ●Xbox One、Xbox Series X/S: LT

Almost time to meet the client,
Sheryl casually glanced around as she slowly walked through the rain-chilled cobblestones.
Her sneakiness was a skill taught to her as a child, that she acquired naturally.
Sheryl confirms that three people, no five people, and perhaps more of her client's people will meet with her in the future.

Her expression is not upset.
The client arrives before her at the designated meeting place.
The client requested to get confidential information stored in a certain place.
Sheryl understood that place was PROBE-NEXUS headquarters.
It was rational to pick her as she was very experienced.
It's likely that the mission would be a success.
Suddenly, Sheryl looks down at the material prepared by a client and sees a photo with a face she recognized.
Her expression moved slightly. She had no reason to decline this request.
After the client gave her the advance payment and an invitation to the 6th FFS, she disappeared into the light rain.



※When the character is facing right
LP = Light Punch, SP = Strong Punch, LK = Light Kick, SK = Strong Kick, D = Dodge
Command Normal
Akzent
Special Moves
Einsatz

Schaffer Einsatz

Ambrasen

Schneident

Unfang ①

Lange Harte

Kuze Harte

Vite Up
Offensive Arts
Schlussstrich
Defensive Arts
Wogent
Critical Arts
Uberschlagen
Boost Dive
Ubelklang
Note: Change firing angle of Schaffer Einsatz by pressing LP or LK after input.