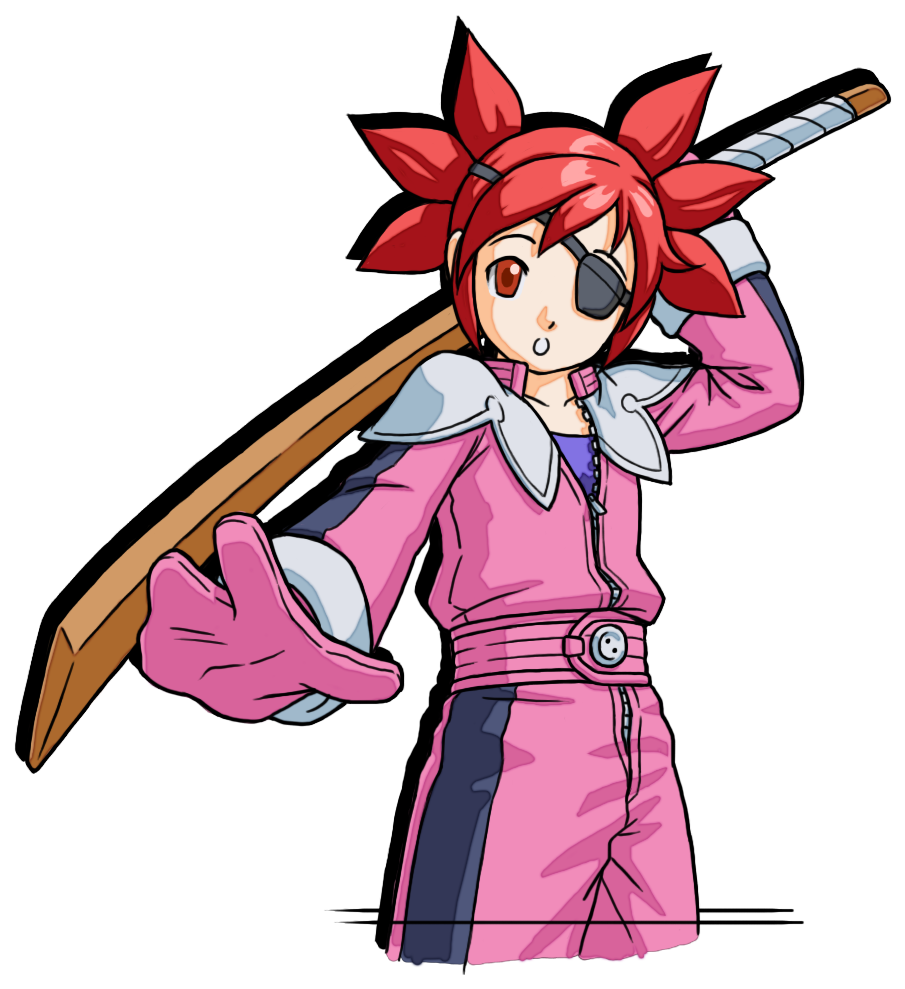 New character colors can be selected with the following buttons during you select your character.
●PlayStation®4/PlayStation®5/Steam: L2 ●Nintendo Switch™: ZL ●Xbox One、Xbox Series X/S: LT

There was a pair of two treasured swords in Mito's Family;
a steel sword--Tenbatsu
and a wooden sword-- Danzai.
Mito's father had brought the two when he came to Spain to honor the roots of the swordsmanship he was learning.
Now they reside carefully on display, watching their family and dojo.
One day while Mito's father was away, Tenbatsu was stolen. Coincidentally, a student from the dojo had disappeared the next day.

Apparently it was an agent pretending to be a student.
Mito's father desperately searched for Tenbatsu through illegal auctions, black markets, and antique collectors.
Even while encountering dangerous situations, he never stopped looking for Tenbatsu.
This sword was dearly important to him.
When her father found out the whereabouts of Tenbatsu, he collapsed due to illness, most likely because of how unobtainable the sword was now. Mito deeply felt for her sick father and decided to take it upon herself to find Tenbatsu.
Mito took Danzai off of its display, and soon left Spain.



※When the character is facing right
LP = Light Punch, SP = Strong Punch, LK = Light Kick, SK = Strong Kick, D = Dodge
When in Crime Stance
Command Normal
Gou
Special Moves
Jiai

Jihi
Offensive Arts
Metsuzai

Extraordinary Chop
Defensive Arts
Love Punch
Critical Arts
Shingi Danzai

When in Punishment Stance
Command Normal
Toga
Special Moves
Chuubatsu

Chuumetsu

Tentsui
Offensive Arts
Shukusei
Defensive Arts
Seisai
Critical Arts
Shingi Tenbatsu
Boost Dive
Heart Barrier
Note: Hitting opponent with Seisai will fill 1 bar of Offense Meter.