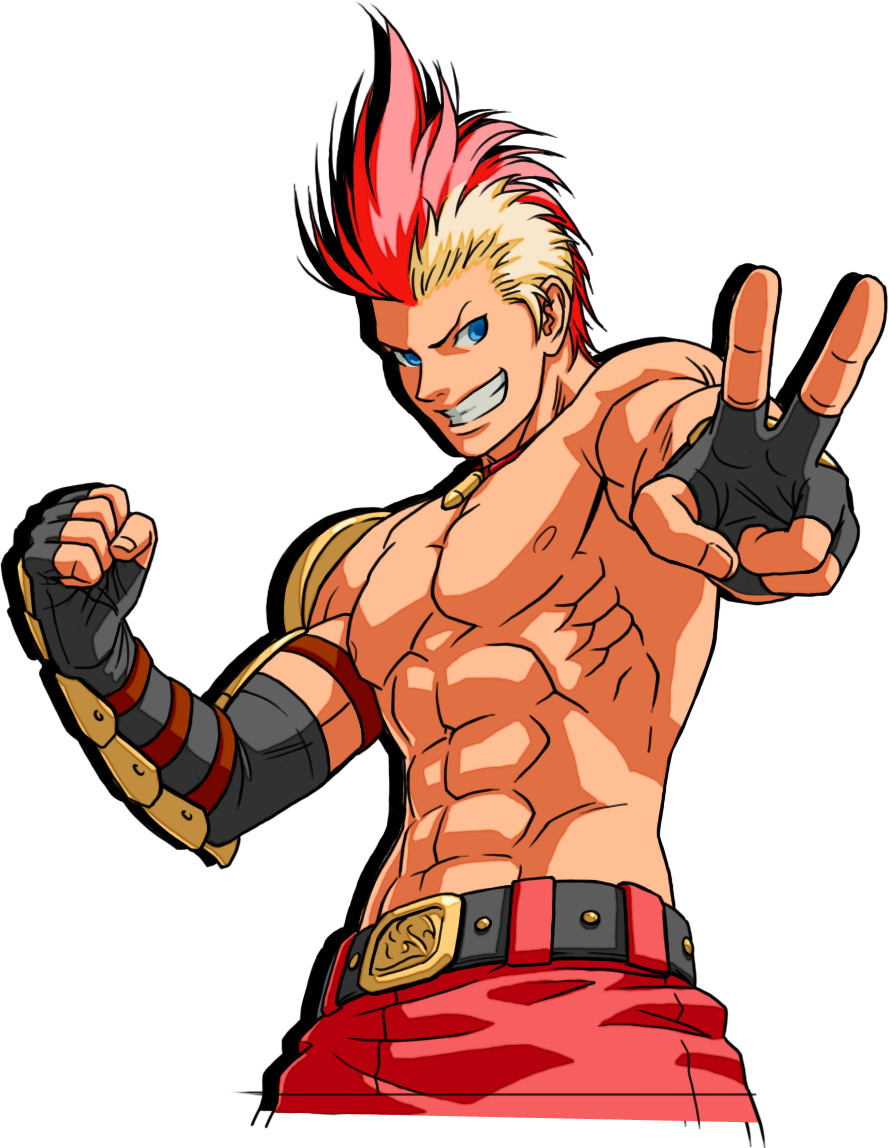 New character colors can be selected with the following buttons during you select your character.
●PlayStation®4/PlayStation®5/Steam: L2 ●Nintendo Switch™: ZL ●Xbox One、Xbox Series X/S: LT

For many years, the battle casinos in the city of Zone Prime have become well recognized as an important entertainment event of the underworld.
Illegal, yet grand martial arts tournaments go on as economic leaders, politicians, aristocrats, royal families, mafia drug kings, Middle Eastern oil kings, etc., spectate.
There was a new ranked Valor fighter- Lud.
Despite being 18 years old, there was no one else in the organization who could compete with him on equal footing.

Lud, who before had a relatively uninteresting life, heard about the existence of a large-scale fighting event called 'F.F.S'.
"Zen" and "Rogue", warriors of the former Valor era, were said to participate.
Lud's heart was thrilled.
The organization accepts his entry and guarantees there will be an absolute victor.
This was a chance for the organization to profit off of Lud's fame.
Not caring much about the organization, Lud triumphantly heads for Zone Prime.



※When the character is facing right
LP = Light Punch, SP = Strong Punch, LK = Light Kick, SK = Strong Kick, D = Dodge
Command Normal
Dragon Kick

Tiger Kick

Rider Kick
Special Moves
Cannonball Tackle - Forward

Cannonball Tackle - forward and Upward

Cannonball Tackle - In Air

One Hundred Hit Launcher

Strike Crackers

Super Iron Arm Guard
Offensive Arts
Super Explosive Million Launcher

Super Bombimg Jet Breaker
Defensive Arts
Super Diamond Guard

Super Iron Arm Guard

R-I-C-E
Critical Arts
Super Explosive Dynamite Tackle

Super Cataclysm Final Deadly Blow
Boost Dive
Thin Film Heat Mode
Note 1: One Hundred Hit Launcher has 5 levels of power that change according to how long button is held, except for SP+LP version.
Note 2: When Super Iron Arm Guard is active, can switch up and down by tilting stick diagonal forward up or down.
Note 3: Super Cataclysm Final Deadly Blow's power changes depending on whether Lud has his gauntlet. Hitting with it breaks gauntlet.